Full Range of Canada & International Products
Buy Kyani products from Kyani Team Abundance and all Canada orders are shipped securely from the Kyani warehouse in Toronto. International orders are shipped from the Kyani distribution center in your own country of residence. Most orders arrive in 7 to 10 working days.
▪ Purchase Canada products (You will complete your purchase on Kyani.net)
▪ Purchase international products (You will select your country and complete your purchase on Kyani.net)
Business/Value Packs
Money Back Guarantee (Canada Customers Only – Guarantee Differs in Other Markets)
Product Satisfaction Guarantee for Customers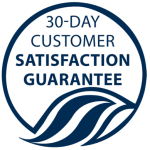 Kyäni offers a one hundred percent (100%) thirty (30) day money-back satisfaction guarantee (less shipping charges) on all products purchased by Customers. Customers must return all used and unused products to Kyäni. Once received Kyäni's Distribution Center will process all returns and refunds within thirty days after receipt of the product.
Return of Inventory by Distributors
Kyäni will repurchase from the Distributor any portion of the Distributor's currently marketable inventory that Distributor purchased from Kyäni in the preceding two months. The repurchase price shall be 90 percent of the purchase price paid by the Distributor, less all applicable shipping and handling costs to return the product to Kyäni. For purposes of the Agreement, inventory shall include all company produced products, promotional materials, starter packs, or other sales aids purchased by Distributor from Kyäni. The repurchase provisions of this section shall not apply to any inventory that is not currently marketable inventory. Currently marketable inventory shall not include inventory that is beyond its expiration date, that has the tamper proof safety seal damaged or removed, that has been opened or partially consumed, that has been discontinued by the company, or that is seasonal in nature or a special promotional product.
Buying Kyani from Team Abundance
Note: If you are having issues buying Kyani products using a mobile phone or tablet, it is recommended you use a PC or laptop. Alternatively, please call 1-800-891-2407 to place a phone order, or email info@kyaniteamabundance.com
Save
Save
Save